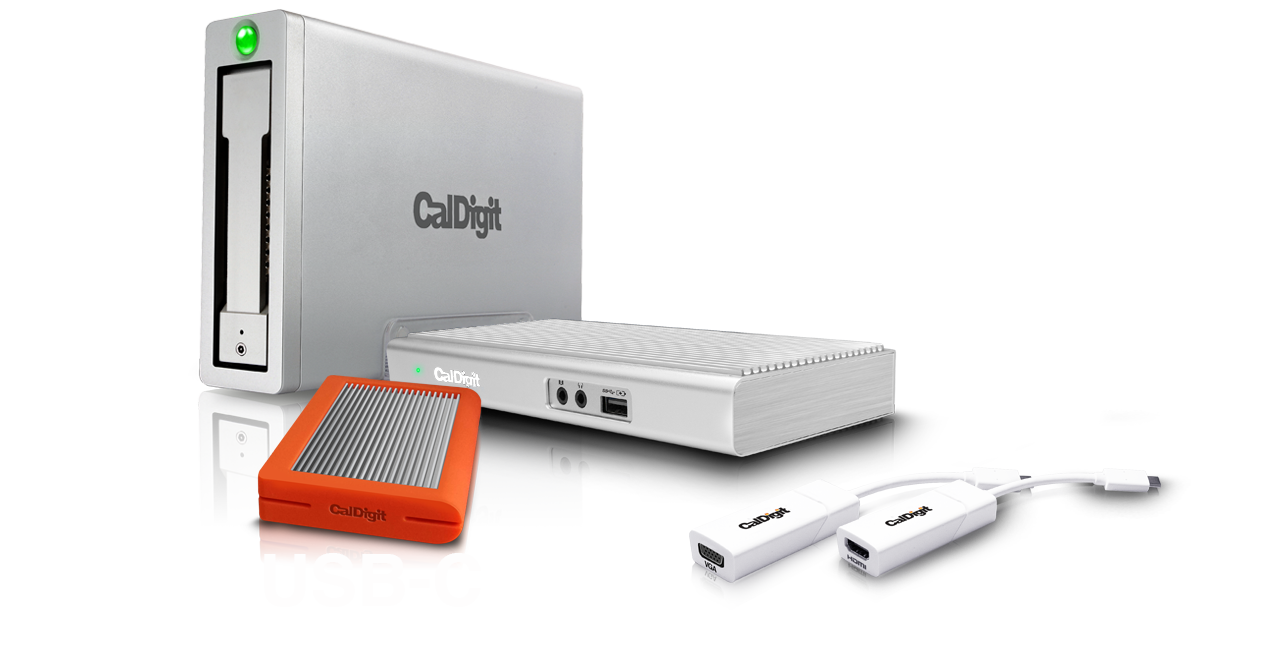 What is USB-C? 1

USB-C (also called USB Type-C) is a next-generation industry standard that allows charging, data transfer, video, and audio in one simple reversible connector. Through this port, you can:

● Charge your laptop computer
● Provide power out to charge other devices from the laptop battery
● Transfer data between your laptop and other devices
● Connect video output such as HDMI, VGA, DVI, and DisplayPort
● Connect to other technologies, such as ethernet and most importantly, a docking station to reclaim the ports you have been looking for!



Who uses USB-C?

USB-C is being widely adopted by Apple, Google and Microsoft mostly due to the fact that the connector is much slimmer than traditional USB connectors, allowing for thinner laptops. Type-C is also being used by the new Thunderbolt™ 3 interface which means that Type-C is becoming the most versatile interface ever. The list of computers featuring Type-C is expanding incredibly fast.

Computers Featuring Type-C
√ 2016 MacBook Pro
√ MacBook 2015
√ PC with Thunderbolt™ 3
√ Chromebook Pixel




USB 3.1

USB 3.1 is the new standard for USB that provides double the throughput of USB 3.0 from 5Gb/s to 10Gb/s. This flexible interface can be used with either the Type-C or Type-A connector.


What are the benefits of USB 3.1?




FASTER THAN USB 3.0

USB 3.1's main feature is double the theoretical throughput compared to USB 3.0. This means that external storage devices will have extra room to breathe. The types of devices that will benefit from this extra throughput are SSD and RAID storage devices.


GEN 1 & GEN 2

There are two types of USB 3.1 to look out for. Gen 1 USB 3.1 features 5Gb/s throughput whereas Gen 2 features the full 10Gb/s.





TO THE POWER OF 10


The ability to offer up to 100W of power is a huge boost from USB 3.0 to USB 3.1. USB 3.0 featured 10W of power and USB 3.1 has multiplied that by 10 to 100W. This means that USB 3.1 is able to charge devices faster and even power computers.





CHARGE COMPUTERS

USB-C docks like the CalDigit USB-C Dock are capable of charging computers at the same time as connecting peripheral devices. The AV Pro 2 storage device can also charge a computer whilst providing up to 6TB storage capacity.
BACKWARDS COMPATIBLE

For users who do not yet have USB 3.1 it's not a problem, as USB 3.1 is completely backwards compatible. This means that you can future-proof your devices by purchasing a USB 3.1 product and use it on a computer that has USB 2.0 or 3.0. Then in the future, when you have a USB 3.1 computer you can benefit from USB 3.1.

USB 3.1 Backwards Compatibility

USB 2.0 √
USB 3.0 √




REVERSIBLE CONNECTOR

The Type-C connector features a reversible design which means that users do not need to find the right side of the cable in order to plug it in.
TYPE-C & TYPE-A

When people often think of USB 3.1 they automatically associate it with the Type-C connector. However, USB 3.1 can be used with the Type-A connector or the Type-C connector. USB 2.0 or 3.0 devices can also use the Type-C connector. So if you see a device with the Type-C connector that does not mean it is a USB 3.1 device. Likewise a USB 3.1 device can use the standard Type-A connector.

As well as this, converter cables can be used in order to connect a device with the Type-C connector to a computer with the Type-A connector. The CalDigit Tuff for example includes a Type-C to A cable in the box for people who are not yet using a computer with the Type-C connector.





---




WHY CHOOSE A USB 3.1 DEVICE?

Flexibility and backwards compatibility are the key features of USB 3.1. This means that anyone with a USB connection can use a USB 3.1 device. If you're moving files from computer to computer, USB 3.1 means anyone can access those files on a USB 2.0, 3.0 or 3.1 computer regardless of whether they are using a Type-C or Type-A connector. Unlike other interfaces that only offer one connectivity option, USB 3.1 allows anyone to connect to their device.




---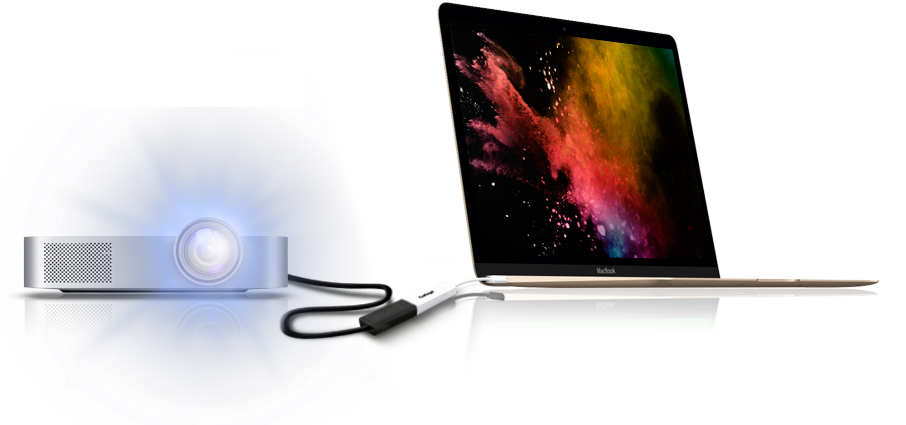 DISPLAYS

Having such a versatile interface such as USB-C allows users the freedom to connect video displays to USB-C enabled computers. Devices such as CalDigit's USB-C Adapters provide an affordable way of connecting a wide variety of HDMI and VGA monitors to USB-C enabled computers.


DESKTOP USB TYPE-C

USB-C and USB 3.1 are not just confined to laptop computers. Desktop users can connect PCIe cards to their existing desktop systems in order to benefit from the 10Gb/s throughput of USB 3.1. CalDigit's FASTA-6GU3 Plus features USB 3.1 Type-A and Type-C ports, along with two eSATA ports.



THUNDERBOLT™ 3

The Type-C interface is used for both USB 3.1 and Thunderbolt™ 3.This allows devices with USB 3.1 Type-C to be used on computers with a Thunderbolt™ 3 Type-C port, and the other way around.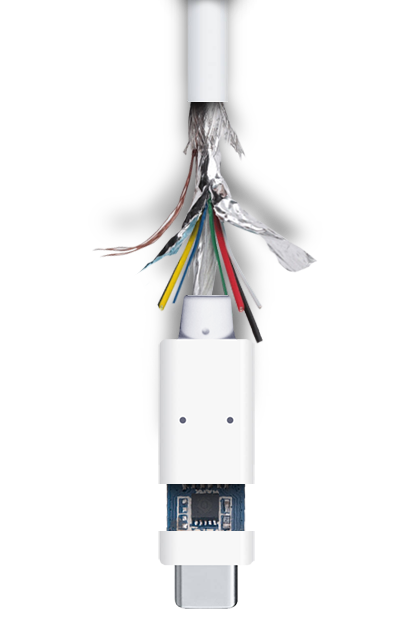 USB-C Cables



The quality of cables used with USB-C devices is incredibly important. CalDigit has tested a huge amount of cables to determine which ones are capable of meeting our standards. USB-C cables are not all the same and some are not capable of meeting the stringent power requirements demanded by USB-C devices. CalDigit's USB-C cables, included with all our devices, go beyond the minimum requirements and are the best quality cables on the market offering outstanding reliability. When you are looking for a USB-C cable, make sure it is capable of meeting USB-C's power requirements and providing high quality signal integrity.
---
1 Charging function is available on USB-C and Thunderbolt 3 laptops only.
2 Functions such as video output and power delivery to charge host computers may will be limited. Please verify full functionality with host computer manufacturer.
3 Thunderbolt™ 3 chipset offers various support functionalities from each host manufacturer. Video output and/or host charging function may be limited depending on hardware and firmware compatibility design. To ensure best performance, always update your Thunderbolt™ 3 computers to the latest firmware.
4 Video output, charging function and Ethernet may be limited depending on USB-C Type-C smart phone and tablet hardware design and software capability.
5 Thunderbolt™ and the Thunderbolt™ logo are trademarks of Intel Corporation in the United States and other countries.


---


© 2019 CalDigit, Inc. All rights reserved. All trademarks are property of their respective owners.


MORE INFO
News
Products
Purchase
About
Contact Us
FOLLOW US




CalDigit Newsletter
Sign Up
© 2019 CalDigit, Inc. All rights reserved. All trademarks are property of their respective owners.