Products Affected:
HDPro & HDPro2, HDOne, CalDigit RAID Card, HDElement, CalDigit VR & mini, FireWire VR, S2VR HD, S2VR Duo, FASTA-4e, FASTA-4x, FASTA-2e, FASTA-1ex, AV Drive & AV Pro, SuperShare, HDPro24
---
Generally, the best way to uninstall unneeded drivers is using the CalDigit Installer/Uninstaller that came with the driver, or uninstalling it from Windows Device Manager.

If, however, you can't uninstall the driver those ways, you might be able to uninstall (and delete) the driver by going into Device Manager then under "View" menu, click on "Show hidden devices", then right-click any CalDigit devices that are no longer connected to your computer then click "Uninstall".

You will need to restart your computer afterward.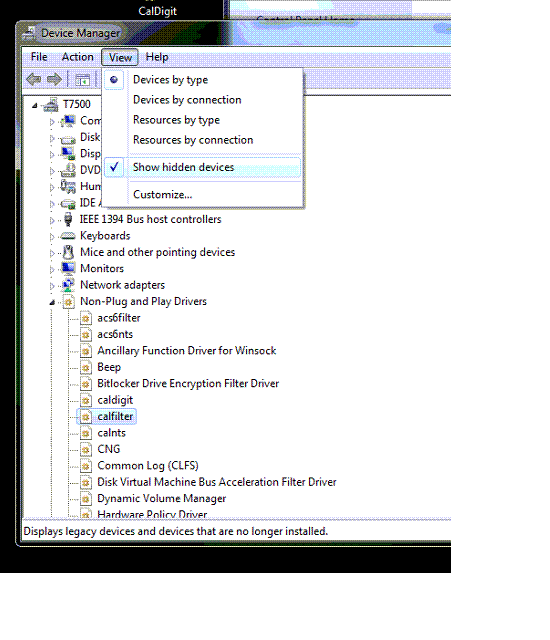 ---